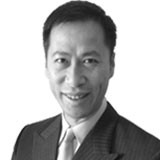 Engineer
Hong Kong
+852 2861 3313
Blaine Wu holds a Class 1 Chief Engineer's certificate of competency and has sailed on US owned and operated vessels in the rank of Chief Engineer. Blaine has over 25 years experience in the maritime industry and, in addition to his accomplished seagoing career, he has gained extensive experience in the handling of vessel operations and maintenance while in the role of Port Engineer for a US flag container company working in China.
Blaine also has considerable experience managing shipyard projects in China on behalf of ship owners and port and terminal operators, including the supervision of new buildings, conversions and repairs and dry-docking. Blaine's has provided technical management and overseen projects involving over 30 vessels of various types, as well as the manufacture of Ro/Ro ramps for marine terminals in the USA.
In addition to his technical management role Blaine has also conducted technical and financial analysis and risk assessments of yards and fabrication facilities, as well as the Quality Assurance and Quality Control audits of shipbuilders and advised Chinese shipyards of International Standards for production, Safety and Quality Control.
Since joining AMA, Blaine has conducted surveys and inspections of various types of vessels at ports and shipyards, on behalf of Owners, Charterer's and their insurers. Blaine has also been engaged in various consultancy and investigation matters for litigation and arbitration proceedings in Hong Kong and other international jurisdictions, with a particular focus on new buildings and, has attended as expert witness in London for arbitration cases relating to new building disputes. Blaine is widely recognised as an expert in China new building compliance and dispute matters.