Fire Investigation
Our Fire Investigators are currently based in the UK and Singapore. They provide a full capability for the determination of origin and cause across all building, industrial, marine and transport groups. Their experience includes fire fighting, fire incident command and over 30 years dedicated fire and explosion investigation in both public and private sectors. AMA can conduct the investigation of fire and explosion events from discovery (including on-going operational advice if required) through to excavation, reconstruction, testing, full reporting and expert witness testimony.
With full time presence in the UK and SE Asia we serve those catchment areas directly and we are ideally suited to major loss fires globally. We aim to attend locally within 4 hours and any global site within 24 hours.
Our full forensic fire and explosion investigation service is substantially and uniquely supported in-house by the skills of our marine, science and materials teams. Fire expertise will also add to some marine, science and materials casework. It is a synergy that we believe increases efficiency, effectiveness and quality. The need for the appointment of further outside agencies is reduced. We can also provide fire risk assessment and fire training if required.
Court experience has included Coroners inquests and Criminal defense (all of which resulted in case dismissal, exoneration or reduced sentencing). Recent court work has included two successfully defended cases at the UK Technical and Construction Court and one on-going judicial hearing in Pakistan. Other recent civil fire cases have been successfully caused to be withdrawn or mediated.
Recent property cases include a major high bay warehouse fire in Pakistan and a Metro train fire in New Delhi.
Recent shipping fire incidents include bulk carrier, TEUs, transporters and yachts.
Desktop studies are a particular specialty and form about 40% of our workload.
The fire team will be expanded in the UK and Singapore in time with equal skills.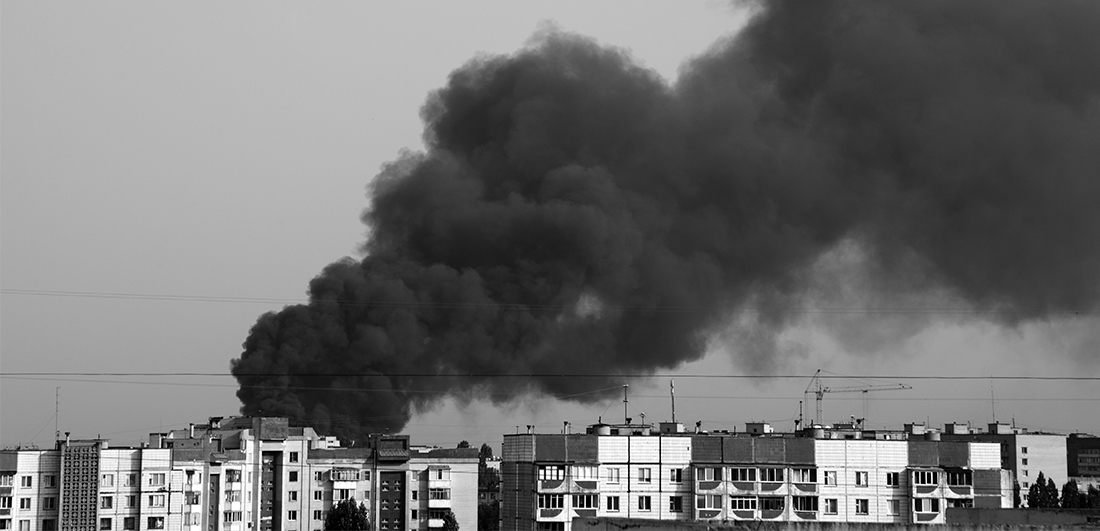 Forensic Analysis
AMA has gained over the years a rich experience in forensic sciences thanks to the expertise of our consultants and a steady stream of involvement with high profile incidents around the world. Our scientists can collect, preserve and analyse different types of forensic evidence including fire debris, body fluids, soils, sea (and other) water, chemical contaminants, paints and glass, using various analytical techniques such as spectroscopy (AA, FTIR, MS, UV-Vis, XRF), chromatography (HPLC, CG), polymerase chain reaction (PRC), cyclic voltammetry (CV) and electrochemiluminescence (ECL).
Case study 01 (UMA v GM Welding):
A large fire at a major industrial aggregate plant saw the total destruction of two buildings .The clients who were a welding company, had been working in the vicinity and were accused of causing the fire by negligence. The welding contractor had liability insurance but cover was withdrawn on the basis that the contractor had not complied strictly with standard warranties in the use and control of hot works.  Our expert was late appointed and was obliged rely mainly on the findings of other experts who had been appointed by the site owner, and the liability insurer. These experts both presented their findings in court.
However, our expert was able to demonstrate that the strict warranty conditions had not been practicable at the site and that other expert's hypotheses for implementation of the standard warranties were not feasible. Moreover, he demonstrated that the precautions implemented by the welders were in principal at least equal to the standard warranty conditions.
In a successful outcome, the judge found that the welding company had not been negligent, and they were able to recover costs.
Case study 02:
A fire in the roof of a Metro train threatened the substantial contract for the train manufacturers. Our client was the supplier of the AC units for the trains and appeared particularly vulnerable; the burn patterns appeared to implicate one of their units.
Our expert was able not only to fully exonerate our client and find the true cause of the fire but to also show the path of fire spread via elements of construction and materials.
Our client's liability was reduced to zero.
Case study 03 (Graves v Brouwer):
A fire in the roof of bungalow was assumed by fire service and insurance experts to have been caused by embers from the burning by our client of only a few sheets of A4 paper on the ground beneath the roof eaves.
Our expert found that previous experts had made inappropriate assumptions, had not properly considered alternative causes and had failed to ensure site preservation for proper forensic analysis. He also conducted tests and found that embers from the burning of small amounts of paper could not reach the roof eaves. The initial court hearing ruled that the fire had been a freak accident caused by our client but ruled he had not been negligent. On appeal the ruling of causation was overturned and the cause thus deemed not to have been from the actions of our client.
Our client's liability and costs were reduced to zero.